2MI MACHINES SHOP
2mi has a new generation range of machines to satisfy its customers and strives to provide the most complete service possible, fully respecting quality, confidentiality, costs and delivery schedules.
Organized in teams, our machining area has recent machines with good capabilities in 3 or 5 axis capable of machining all materials.
We have developed an expertise in the machining of complex volumes.
NC machines

1 miling CN UGV LGB 33040 5 axis continue - capacity 3300 x 1400 x 600
1 miling CN UGV LGB 230110 - capacity 2300 x 1100 x 450
1 miling CN UGV LGB C 330140  3 axis - capacity 3300 x 1400 x 600
1 miling CN MIKRON VCE 1000 - capacity 1000 x 660 x 600
1 miling CN MIKRON VCE 1250 - capacity 1270 x 660 x 600
1 miling CN UGV HASS VF11 - capacity 3000 x 1000 x 900

1 traditonnal miling machine
1 rotating machine
CHECKING AND GEOMETRY SHOP
1 Tracker laser LEICA         
2 poly articulated FARO Arms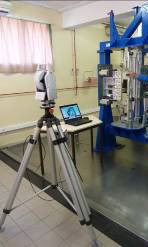 3 3D-measuring machines equipped with METROLOG  software (TRIDAX and STEIFELMAYER)
1 machine race 4 000 x 2 000 x 2 000
1 machine race 8400 x 3600 x 2200

2 machine race 2000 x 1200 x 1200