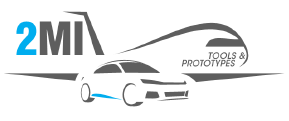 2MI is located in Auvergne in Montluçon, 3 hours away from Paris, 2h30 from Lyon and 3 hours from Toulouse.
19 workers.
A 2 500 m2-great-premises composed of tool shops serving automotive and aerospace industries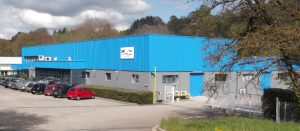 HISTORY
1948
Foundation of the company specialized in mechanical molding.
1979
Repurchase of the company.
1982
Change of the company name with the creation of the Group 2MI.
1987
Move in the new premises in Lavault Ste Anne.
1990
Development of the company towards CFAO new technologies.
1993
Takeover of a mold maker facility.
1995
Creation of a design office.
2007
Group buyout with participation of Company executives.
2019
Recovery of 2MI in SCOP
GROUP SALES DISTRIBUTION BY INDUSTRY